Meet Matt Perry, Practice Manager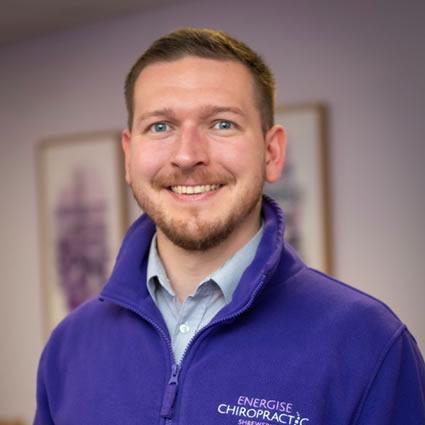 How I Became Involved in Chiropractic
I first came across chiropractic in detail on my first date with Laura. From there, I slowly learned more about the amazing possibilities chiropractic care can provide.
The moment I became truly invested in chiropractic was partway through a seminar with Laura (that I was hoping would be a free holiday!). It was amazing, learning the sheer number of people chiropractors had been able to help and immersing myself in a profession solely based on love and care. From that moment on, I knew I wanted to be involved in any way I could.
Being A Practice Manager
Previous experience in roles such as a Sales Executive and Customer Team Leader has led me to feel very comfortable with being the Practice Manager for Energise Chiropractic Shrewsbury. I wholeheartedly enjoy connecting with our Practice Members and assisting Laura in providing quality care.
A Little Bit About Me Out of the Office
The short answer is, if I can be outside, I will be. Whether it is hiking or mountain biking, I enjoy being out in the countryside trying to keep active. If all this is followed by a good meal and a good pint, that's even better!

Matt Perry | 01743588780